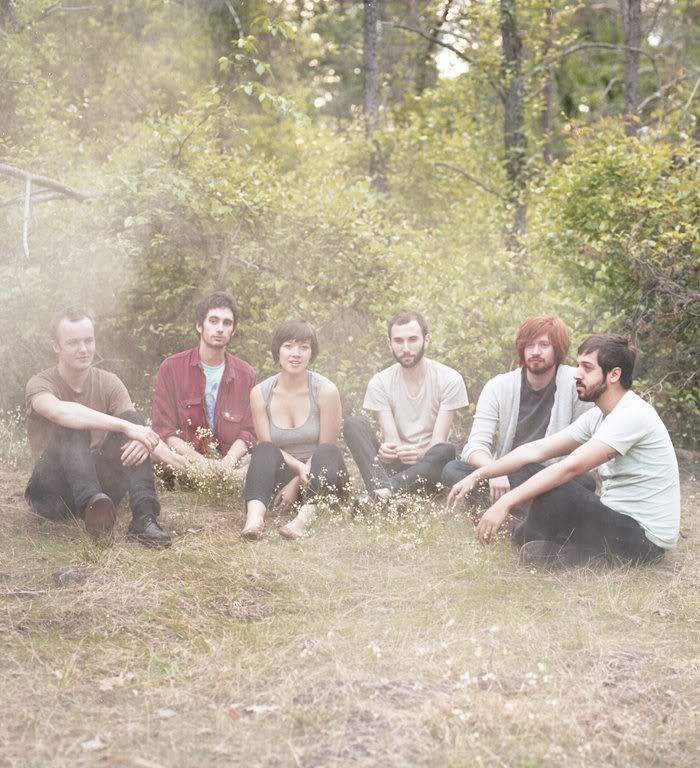 In what has seemed like ages but really has only been little shy of a year, Baltimore psych-rock sextet
Secret Mountains
have been recording their debut full length album. Anyone lucky enough to see them live has found themselves either willingly or unwilling (as was the case when I stumbled upon them at last year's CMJ) hearing tunes from the upcoming album.
While there's no exact release date yet - there's news. Secret Mountains have just launched a Kickstarter campaign to help raise funds for the album. If successful, the campaign will help toward making the release of the full length entitled
Rainer
this year an absolutely certainty. I don't know about you but since my inaugural listen to Secret Mountains via their Spike Hill CMJ showcase slot, I've wanted nothing more. I may or may not have worn out my copy of their
Rejoice
EP. I may or may not be responsible for a bulk of the listens of the digital version of their Winter Sessions cassette on Bandcamp.
Basically what I'm saying is that Secret Mountains are incredible and their full length album is sure to be as well. It just needs to see the light of day. Sooner rather than later. So if you can throw a couple bones to them on
Kickstarter
. It can be anything from $1 to $400 (which congruently gets you the band playing a show for you) or more if you have it. Any little bit is sure to help. Donate and spread the word. Make sure 2012 has more good music released during it.
Need convincing? Here's some tunes to wet your appetite.
Like what you hear, show some love to Secret Mountains'
Kickstarter
.