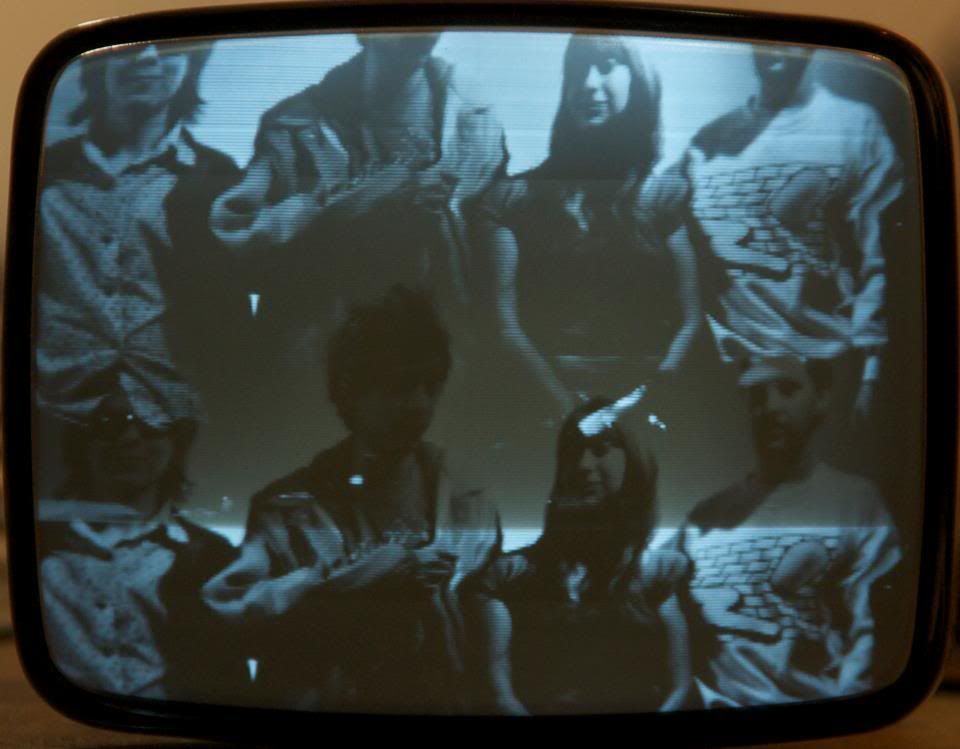 Turns out one of the best methods to discovering great new music is just to pay attention to your favorite bands and artists. That's more or less how I found
Raindeer
, the brainchild of Charlie Hughes who's currently part of the Lands & Peoples lineup.
Truth be told, when I first put on the the Baltimore band's debut self-titled EP, I was a little taken aback. One of my least favorite things that's becoming more and more popular is the overwhelming use of vocal effects and so on my first listen to "From the Lagoon", I was quite ready to dislike it. What prevailed was the fact that I had met Charlie during my recent sit down with Lands & Peoples so I decided to give his EP a full spin before making any judgments. Certainly glad I did, as that first track turns out to be just a bit of warm up and the vocal effects an integral of the 80s-inspired dance-pop tunes Raindeer create.
Raindeer's debut EP is pretty darn delightful, it's got a sort of space-aged newness while clearly inspired and infused with the spirit decades long past. At times it's downright dreamy but all throughout it's ear-catching with addictive infectiousness. Raindeer are space-pop voyagers balancing swirling synthy goodness with samples, beats, and playful, even-tempered psychedelic vibes.
Raindeer are sure to set your foot a-tapping and your mind-reeling as they shatter all your expectations of what good, enjoyable music is supposed to sound like. They're fun without being a throwaway band and that's rare. Keep up the weirdness, Raindeer; I'll be watching.
You can listen to Raindeer's full 10 song EP as well as buy it for the low, low price of whatever you feel like paying at their Bandcamp.